If you?re thinking about replacing your agency project management software, you?re not alone. Capterra Management?s User Research Report highlighted that 44% of companies had utilised different project management software prior to implementing their current one. The top reason for the switch: the old tool wasn?t comprehensive enough.
With the selection process taking anywhere from six weeks to several months ? a significant investment of your time ? it?s critical that you know how to choose the right creative project management software this time around. But, before we jump to the selection process, there are a few other steps you need to consider first.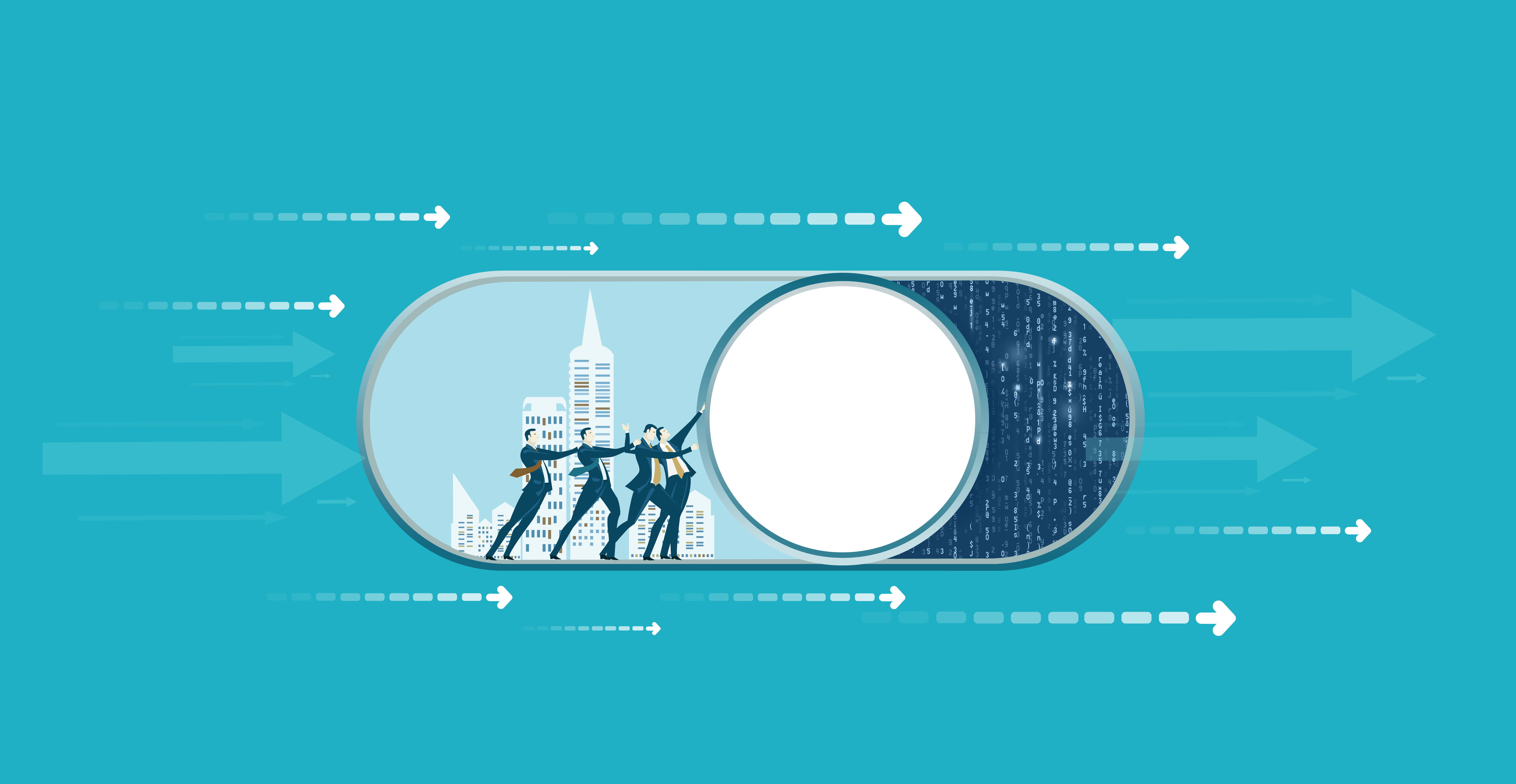 How do you know that your creative project management software isn?t working for you?
Here are seven tell-tale signs that your project management software isn?t up to the task:
1. A lack of transparency over your creative projects
You implemented project management software to manage your creative projects more effectively. That said, if your creative teams and stakeholders are still in the dark about work in progress and can?t access the tool remotely, then something is definitely awry.
2. Schedules and priorities are not clearly outlined
Still wondering whether the project schedule is the most current version? Is your creative team struggling to ascertain which tasks are urgent or not? Are other stakeholders or departments piling on work because they have no transparency over work scheduled? You get the gist.
3. Resources are constantly overloaded
If your resources are always stretched beyond their limits in your agency, and you?re starting to rely more heavily on freelancers to bring projects in on time, it?s time to think about switching your project management software.
4. Your approval workflow is still letting you down
Stakeholders are still getting missed in the approval workflow or being sent artwork for approval in the wrong sequence. Collating feedback is a nightmare with several ad hoc changes being sent to the designer resulting in multiple versions. Marketing compliance is just as difficult to manage as it was prior to implementation.
5. Artwork revisions haven?t decreased
If your artwork revision count hasn?t decreased with the implementation of marketing management software, then you?re still wasting valuable time and money.
6. Campaigns are still going over deadline and budget
Say no more!
7. Stakeholders and clients are unhappy with your work
Projects are managed chaotically, drawn out and the quality of the end product leaves a lot to be desired. Perhaps the ultimate clue that your creative project management software isn?t working for you and needs replacing is that your department heads and clients are not happy with the overall output and quality of work.
Things to consider when switching project management software
Now that you know that your current project management software is letting you down, it?s worth considering how you might go about things differently this time. Here are some key points to consider when replacing your agency project management software:
1. Plan the selection and implementation process like you would any creative project
Every creative project you take on is carefully planned, scheduled and budgeted for. Why would selecting and implementing software be any different? Make sure you sit down and plan each stage of the process so that you don?t miss any important steps along the way. You also need to ensure that it is adequately budgeted for.
2. Get your team and stakeholders on board from the start
One of the key reasons project management software fails is because people don?t actually use the system. If you want the implementation to be successful this time round, learn how to replace your software effectively by identifying tools and features of the new one that will make everyone?s job easier.
3. Get the timing right for switching your tools
There will never be a perfect time to make the switch. Nonetheless, if you give your team time to digest the idea of switching project management tools and invest in proper training, you?ll have more chance of them adopting it.
4. Consider how you?ll transfer your data across to the new software
You no doubt have a lot of data saved in your current project management software, so you?ll need to consider how this data will be transferred over. Can the process be automated in any way? Do you need to transfer all of the data over? How much time will need to be dedicated to this process alone?
5. Get it right this time around
Selecting and implementing new project management software equals time and money, so you want to make sure that the second time round you get it right. Learn from you mistakes, and plan it better this time.
How to choose the right project management software to replace your old one
Here?s a checklist of things you need to do when choosing the right project management software.
1. Identify and list your requirements
The first step is to clearly identify the main issues hindering your workflow and output. Be specific so that you know exactly where the problems lie (for example, resources don?t have an overview of their daily tasks or it?s difficult and timely to reschedule work).
2. Ask your team and stakeholders what their current issues are
It?s vital that you understand the issues and barriers that are currently interrupting the whole scope of work. Ask your colleagues to be specific about their issues. For example, the current project management software may not offer online proofing tools. Be sure to tell your colleagues that their input is invaluable, and it is! Remember to update your requirements of any future software with any additional feedback that comes out of these discussions.
3. Prioritise your list of requirements
Now that you have a ?wish list?, you need to prioritise your most important requirements as it?s unlikely you will find a solution that solves every issue. At this stage, you need to be able to separate your ?must have? from your ?nice to have? requirements.
4. Make a list of vendors and compare them with your list of requirements
Finding vendors may take a little time and patience. You can search online industry sites, use key words to Google vendors or read articles that pertain to project management software used in your industry. There?s also a number of free sites that can help businesses find the right software for them. List as many vendors as you can and check them off against your list of requirements. Ideally, you want to be able to identify 3 to 5 top vendors. To make this step easier, compare software features against your list of requirements in a spreadsheet document.
5. Choosing the best vendor for your agency
It is recommended that you arrange product demonstrations where possible or sign up for free trials of the products. Dedicate some time to reviewing each product carefully.
Things to consider:
How user-friendly is the system?
How easy is it to implement the solution?
What training and support is offered?
How will you transfer data across to the new system?
Does it manage all file types: digital, traditional and websites?
Is the solution supplied as hardware or software that needs to be installed, or is it a cloud- or web-based solution?
How much does the solution cost? What?s the upkeep?
Does it provide the capacity to downscale and upscale according to your needs?
Don?t hesitate to ask vendors for references or look on their website for testimonials. During this phase, it is important you return to your
list of requirements
to make sure you?re switching to a tool that will match your needs.
6. Write a business case if required
You may need to prepare a business case to gain approval for implementing new project management software. If you need assistance writing a business case, check out this handy checklist of important information that needs to be included.
7. It?s decision time
Congratulations! It?s time to decide on your new project management software that best matches the needs of your agency or brand.
Getting the most out of your new project management software
Project management software can really change the way your creative teams operate. Here are our 5 top tips to ensure that your new creative project management software is a roaring success.
1. Find your champion
The champion for your new project management software is someone who genuinely believes that the software is going to improve your operations and make everybody?s working life easier. Make sure you have your champion ready to go before training commences.
2. Organise training for everyone who will be using your new project management software
When you?ve locked in a date to implement your new project management software, see to it that all users are scheduled for training. If staff are not present at the set training sessions, make sure that training is organised at a separate time for them.
3. Don?t be shy about setting a final and mandatory adoption date
So training has finished and everyone has learnt to navigate their way around the new software. Now it?s time for D-Day ? an adoption deadline where it really is in with the new and out with the old. Make sure everyone knows that once this date has clocked around, the old system will be turned off which means everyone needs to be comfortable with using the new project management software.
4. Keep a check on your new software once it has been implemented
After your new project management software has been implemented, you want to know that it?s doing its job. For the first six months, make sure you check in regularly with users and your champion to ascertain how well it?s performing.
5. Store user guides and ?how to? videos for new talent to get up to speed
It?s not unusual for talent to come and go, but just make sure you have a backup plan to train new staff on your project management software. Having user guides and videos handy will enable new staff to learn about the system in their own time. I?m sure your champion will also take the time to guide new talent.
How do you know that your new software is working for you?
Once the hard work is done, and the new project management software has been implemented and trialled, what are the tell-tale signs that it?s working for you?
1. You have greater transparency over your creative projects
Checking in on projects and tasks in progress is a breeze with your new user-friendly dashboard. In fact, remote workers and stakeholders can log in and do the same and stay abreast of projects on the go.
2. You can plan and schedule your resources more effectively
With an integrated resource management feature your team and other stakeholders should now have full transparency over projects and tasks on a daily, weekly and monthly basis. In addition, reassigning tasks should only be a matter of a few steps instead of having to swap tools or run around to find out who else is available. The system should also have an inbuilt task timer so that your team can accurately log the time they spend on each task, which helps managers better estimate resources and budgets for future projects.
3. Your approval workflow is seamless
Project management software that enables you to set unique approval pathways and batch feedback will go a long way in making the approval process easier to manage. Inbuilt automated reminders should also eliminate users having to email or remind stakeholders about approving artwork.
4. Your artwork revision count has decreased markedly
Another sure sign that your project management software is working in your favour is that your team has noticed that artwork revisions have decreased. Perhaps your new system has inbuilt proofing tools that enable stakeholders to markup artwork electronically and with more clarity, or compare two versions onscreen at once to check changes more easily. Whatever features your new system has, you should definitely be experiencing a decrease in your artwork versions.
5. You?re finally meeting your deadlines and budgets
With your new system, you should no longer be bogged down with tedious administration, poorly managed resources or a lack of transparency over your projects. The more easily manageable your projects are, the more control you have over meeting your deadlines and budgets.
6. Your team is happy and so are your clients
If you really want to know whether your new project management software is effective, just look at your team. Are they overworked, frustrated, negative about their work, or do they seem cool, in control, and inspired with each new project? The same applies to your clients. If you?re delivering quality campaigns on deadline and budget, then the change to new project management software has definitely been for the greater good.
Check out our Admation at a Glance Guide and learn more about some must have features your agency project management software should deliver.