Are you still using a spreadsheet program like Excel or Google Sheets to manage your marketing resources? Are those projects not running as smoothly as you?d like?
While spreadsheets can be incredibly useful for individual project management when it comes to management on the grander scale, they fall short. As business and technology has adapted, so too has the complex nature of project management. Which is why it?s best to utilise spreadsheets for what they were designed to do and instead use a more robust and feature-driven marketing project management software.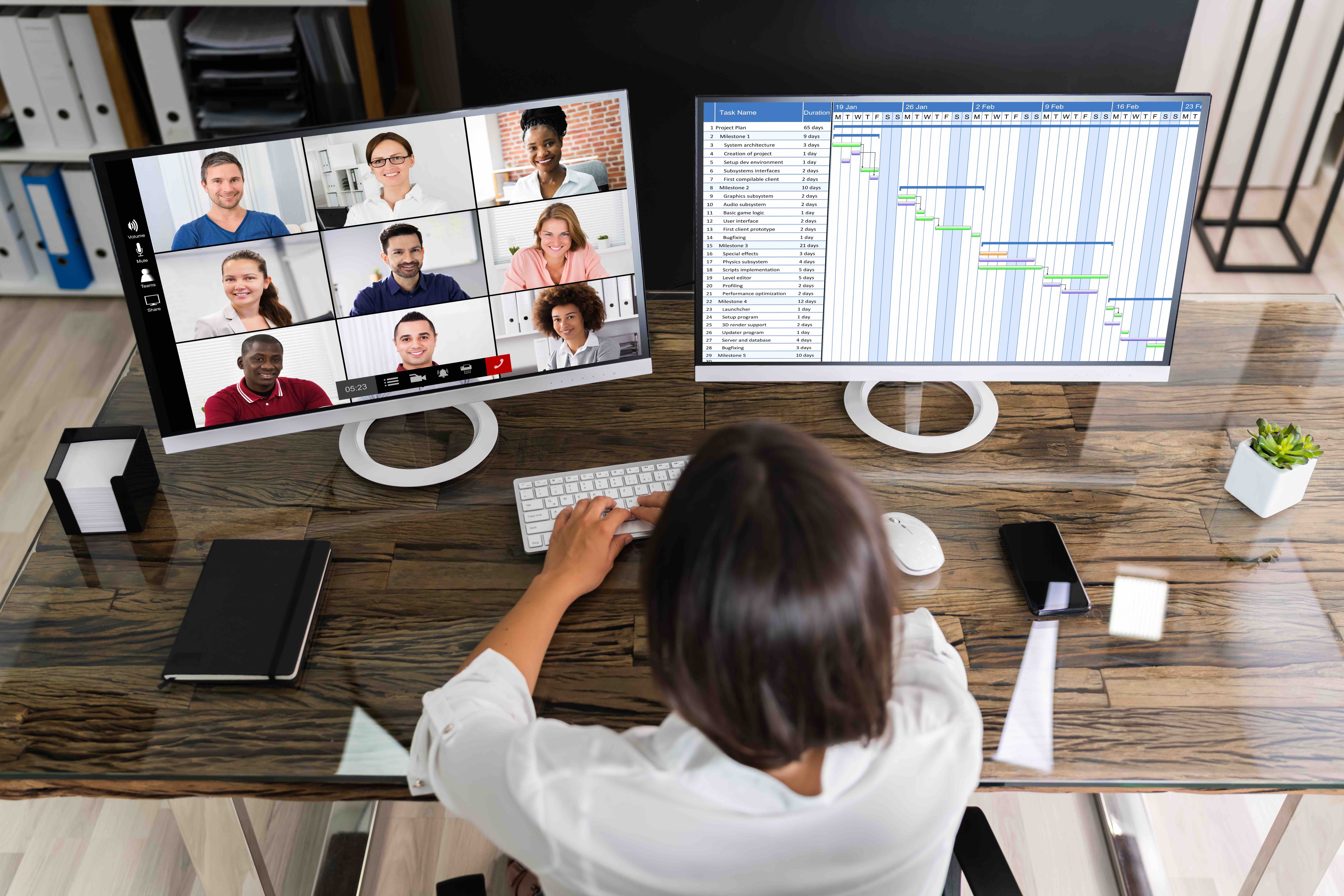 Here are some of the most common pitfalls when it comes to using spreadsheets for managing marketing projects

.
1.
Spreadsheets are hard to customise and take time to manually set up
Each marketing project is different, and your project manager is going to have to spend hours setting up spreadsheets so they can be customised for different campaigns.
Even if you?re using copied and pasted templates this is an inefficient use of time that could be better spent working on the actual project. It also means that how well your spreadsheet is set up will depend on what your manager has time for.
2. Spreadsheets can?t assign tasks or deadlines
The first step of managing any marketing project is making sure everyone knows what they are responsible for, and when they are responsible for doing it.
Spreadsheets lack the capability of assigning tasks to an individual user without the use of convoluted notes and comments. And even then, these leave much to be desired. Once you?ve set your task up or know who is managing it, there is no way to track the progress of that task or whether something has been approved.
Some companies also use spreadsheets for their project calendars, which is even worse than just trying to track through notes. If you?ve ever seen a 12-month marketing calendar broken down into a spreadsheet you?ll know just how confusing and overwhelming they can be, not to mention inefficient. It?s a wonder any stakeholder, or employee for that matter, can understand such calendars.
Marketing project management software means you can streamline your approval process or know when a certain section has been completed, without wasting time with a manual back and forth to make sure you meet deadline. Plus, your calendar will be tailored to your individual needs and deadlines, taking away some of the overwhelm.
3. It?s harder to track time and manage resources
Spreadsheets are clunky and old-fashioned when it comes to workflow management and allocation. As soon as someone is too busy to input their information the entire project is put out of balance. Marketing management software can simplify your resource management so you know what other projects an individual is working on, and can manage project expectations.
Spreadsheets also don?t provide you with real-time project tracking capabilities, meaning everything has to be entered manually across a series of spreadsheets. When it comes to tracking the time spent on each task, this is the computer equivalent of tracking your hours on a post-it note. This makes it inefficient and hard to properly monitor compared to software which can track real-time activities like meetings, alerts and time records easily.
4. Asset management is near impossible
Managing marketing projects often requires you to store important information like client briefs, project estimates, artwork, quotes, and presentation strategies in the one central location. Which isn?t possible in a spreadsheet and is something you need to organise externally.
Not only does this already involve another platform but it also opens more room for error. If you?re storing your files on a shared server and someone accidentally changes or deletes your spreadsheet, the results could be disastrous, especially if you?re close to deadline.
Marketing management software not only provides you with a secure central location for your work but it can also be set up so that contributors only have access to files in the project that are relevant to them. Which means fewer chances of someone accidentally altering spreadsheets or other docs.
5. Spreadsheets themselves are a pain to collaborate on
On that note, managing the spreadsheet as an asset can be a frustrating, confusing and inconveniencing endeavour for staff. Data, images, files, and other docs linked across multiple worksheets can be complicated. Even if you do have the spreadsheet easily accessible in a central location, the odds of someone losing work, updates, accidentally altering it, or accessing an out-of-date version at some point during the project are high.
6. Scalability is extremely limited
As your team or business grows and your projects get bigger, the capabilities of spreadsheets remain the same. Which means that every time you add a new team member or make structural changes to departments, your spreadsheets are going to become more cumbersome and outdated. In marketing and advertising, change is constant. You need a marketing project management tool that can grow with you and adapt to new client demands and increases or changes in workload.
What?s more, most spreadsheets like Excel or Google Sheets are easily accessible with a once-off account or subscription, which means minimal ongoing support. So even if you did want to try to scale them, you won?t have the support of a dedicated software team to be able to do so.
7. Spreadsheets make reporting manual and difficult
If you?re working on a project that requires regular reports over a few months, you?re going to find it difficult to manage these reports through a spreadsheet. Spreadsheets don?t offer any insights when it comes to managing marketing projects, which means that tracking roadblocks, reporting on time management, or showing team workloads all have to be monitored manually, leading to a fragmented overview that won?t give you the bigger picture you need to properly analyse your processes.
So, what are the best alternatives to spreadsheets?
If you?re ready to make your business more efficient and switch from managing projects in a spreadsheet to using a specialised marketing project management software, admation is going to be your new best employee.
Admation allows you to scale your project management in many of the ways that spreadsheets can?t. Multi-user functionality, asset management, version control, approval processes, assigning tasks, setting deadlines, tracking time, and accessing automated reports are just some of the functions that admation can offer.
Read more about admation?s full capabilities of project management, from campaign brief to final approval.